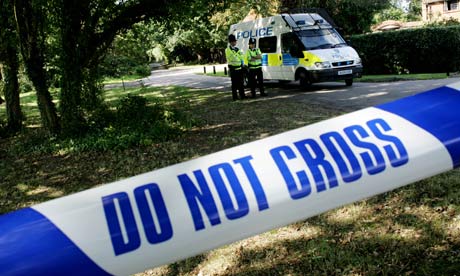 I was asked to sign a petition this week that would ask Correctional Service of Canada to reverse their decision to transfer Nikkolas Brennan from maximum security to medium security.
The feeling is that he is getting away with something if allowed to move to medium security.
Nikkolas has the grisly distinction of having killed police officer John Atkinson in May 2006. He was sentenced to life in prison with no chance of parole for 25 years. Nikkolas was 19 years old when he shot and killed John in front of the Macs Milk at the corner of Seminole and Pillette.
Constable John Atkinson was working in plainclothes when he approached and flashed his badge at Nikkolas and his accomplice, known to be crack cocaine dealers. The young man raised his gun and Atkinson's life ended.
Atkinson had a wife, two kids and a community that won't forget what a criminal did to one of their protectors. This was senseless violence and it shocked our community.
In the petition to ask CSC to keep him in maximum security, petitioners left comments. Likely all of the petitioners would agree with 'tough on crime' policy and the sentiments of a few represent many more who did not say anything:
"The laws in Canada need to be changed.
For this crime, a life sentence should mean just that. In maximum security until he dies. No shipping to a medium security prison and NO parole.......ever.
The laws in Canada protect the criminals...NOT THE VICTIMS."
"This decision is a disgrace, a gross injustice to the surviving Family, to the Windsor Police community and to every single person in this country! It's bad enough that we as taxpayers will have to keep him alive, but to pay for him being in a country club after what he did? NO!"
"This isn't right! This poor family has dealt with all the pain of losing a Husband and Father and now the little puke who killed him, gets moved to another facility?!?"
I understand the outrage and demand for justice that fuels such petitions. There is nothing right about what happened to John Atkinson and the loss suffered by his family. Crime must be punished.
But, I could not sign the petition. I see no sense in public opinion controlling what happens to him beyond the gate. Most people who want to be 'tough on crime' believe in eye-for-an-eye and many would support the death penalty. That's all fine and good if you believe that every killer is a sociopath beyond redemption.
I am not convinced that a 19 year old kid knew the lasting horror of what he was doing or that his conscience would not come back to torment him for the rest of his life. If he wants to change at some point in his life and experience forgiveness, are we to withhold that? Are we to say you must never be restored or participate in living a redemptive life?
Maximum to medium security is not country club living. Our Correctional Services may be broken in many ways, but they are still more just than having the mob that would hang our criminals in the town square. If the public really wants eye-for-an-eye, we will soon find ourselves going blind. Jesus addressed this when he said that hatred is like murder in the heart.
I do not have a fight to pick with people who want justice. But please leave room for restorative justice. There needs to be a way back for offenders who come to their senses and change. I pray that Nikkolas Brennan will one day tire of the thug life and develop empathy for his victims. I pray that he will call on God for mercy and be granted forgiveness. I pray that his victims will not be torn to shreds by thoughts of revenge and injustice. Both offenders and victims need something better than unresolved bitterness of soul.