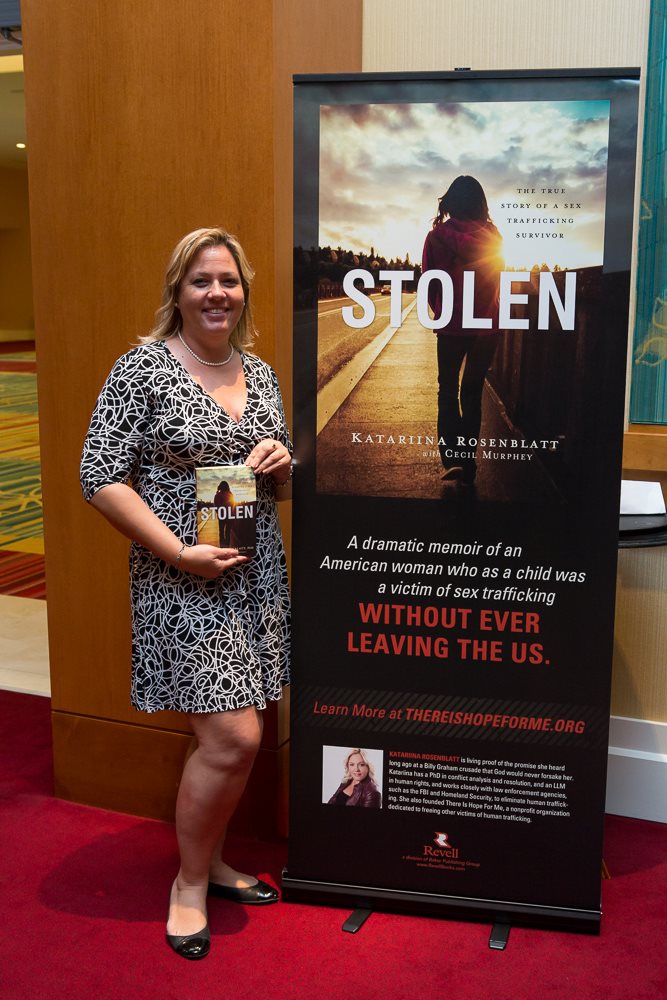 In 'The Night Circus' Erin Morgenstern wrote:
"You may tell a tale that takes up residence in someone's soul, becomes their blood and self and purpose. That tale will move them and drive them and who knows that they might do because of it, because of your words. That is your role, your gift."
Having just read Katariina Rosenblatt's book 'Stolen', I would identify this as a book that needs to take up residence in the soul. Katariina's story is that of a sex trafficking survivor. From her first exploitive experiences as a troubled, lonely kid who loved her family to her advocacy and rescue work, we meet a woman who knows first hand the voice of God calling her to 'hope, opportunity, purpose and empowerment'. In fact these four words serve as an acronym for her organization www.thereishopeforme.org .
While she shares some horrific stories, the book is not titillating or overtly graphic. Enough information is given to let the reader know the sad truth, but not enough to distract from the dignity we need to give to victims.
This is a good read for churches and people of faith who scratch their heads wondering how to respond to human trafficking, prostitution, strip clubs and the porn industry. Perhaps, a better read to understand the vulnerability that minors at risk are facing behind closed doors, in schools and in broken families.
______________________________
"Book has been provided courtesy of Graf-Martin Communications and Baker Books in exchange for an honest review."